Example identification
1. Suppose you found this plant, and you didn't know what it was: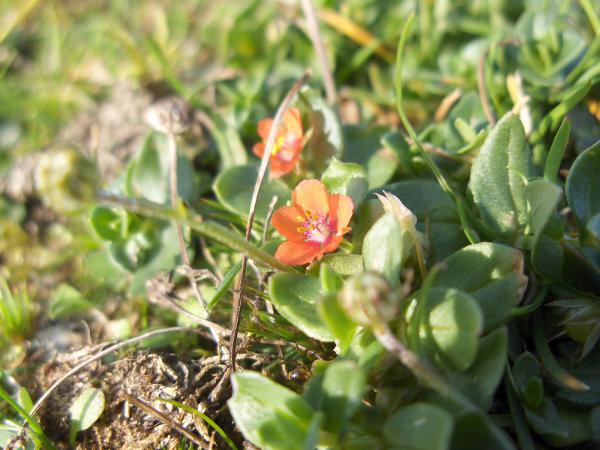 ---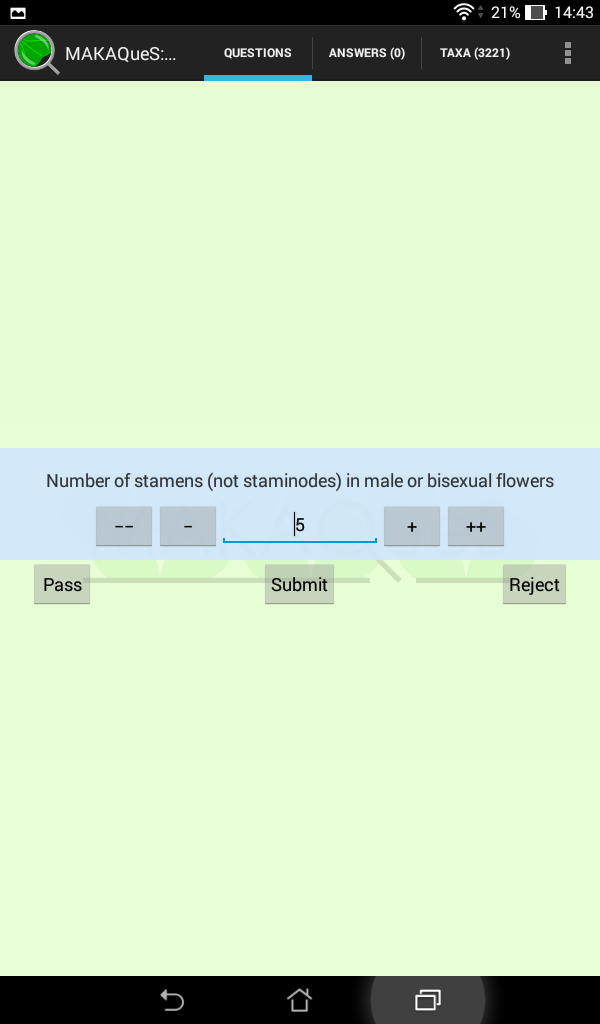 2. When the program starts, there are 3221 possible taxa. The first question asks you to count the stamens.
---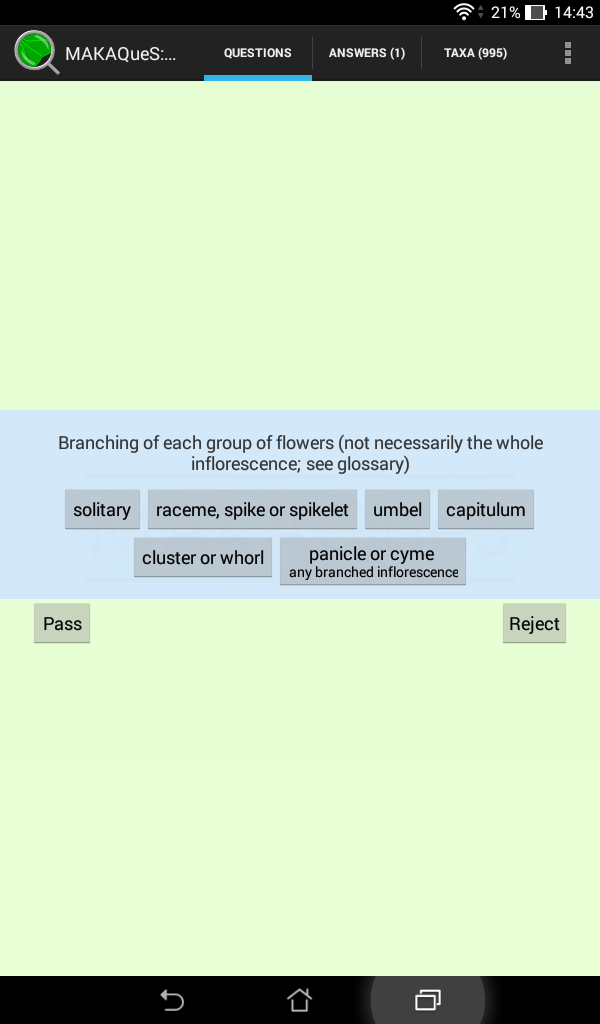 3. Having answered that the plant has five stamens, there are now only 995 possible taxa, and the next question concerns how the flowers are arranged.
---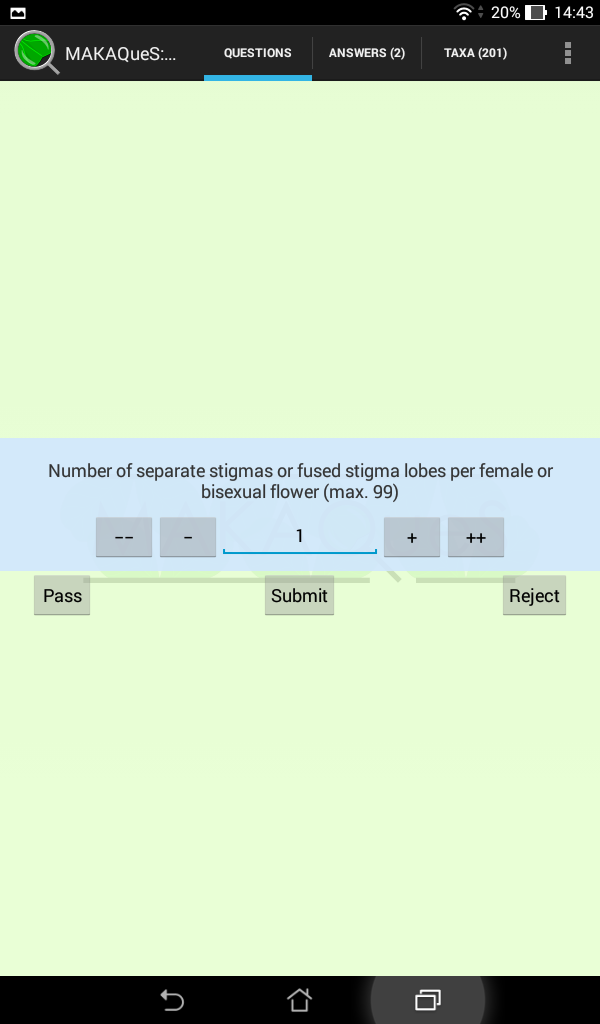 4. After stating that the flowers are solitary, only 201 possible taxa remain, and the program asks for the number of stigmas in each flower.
---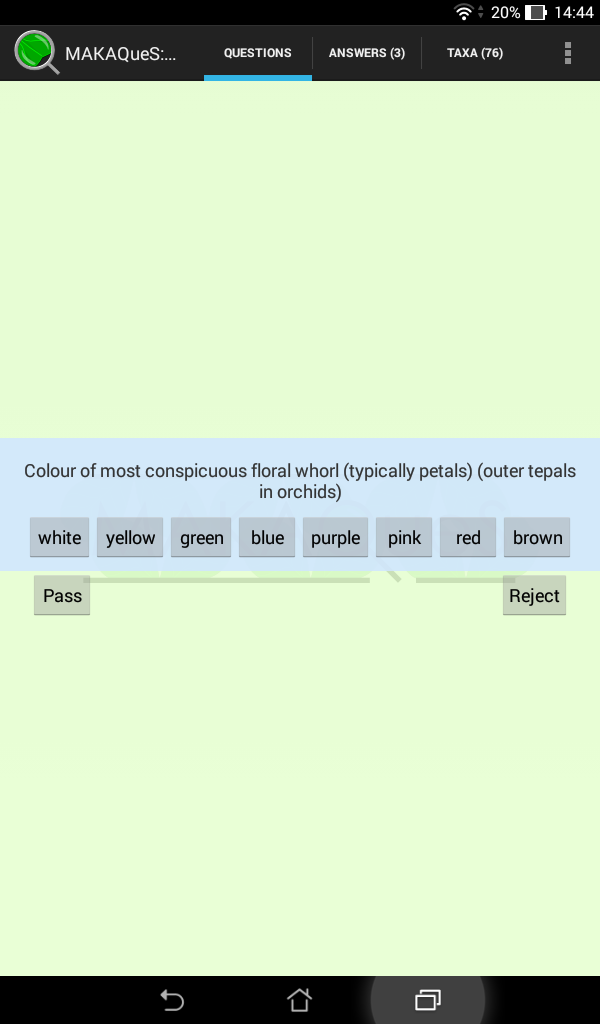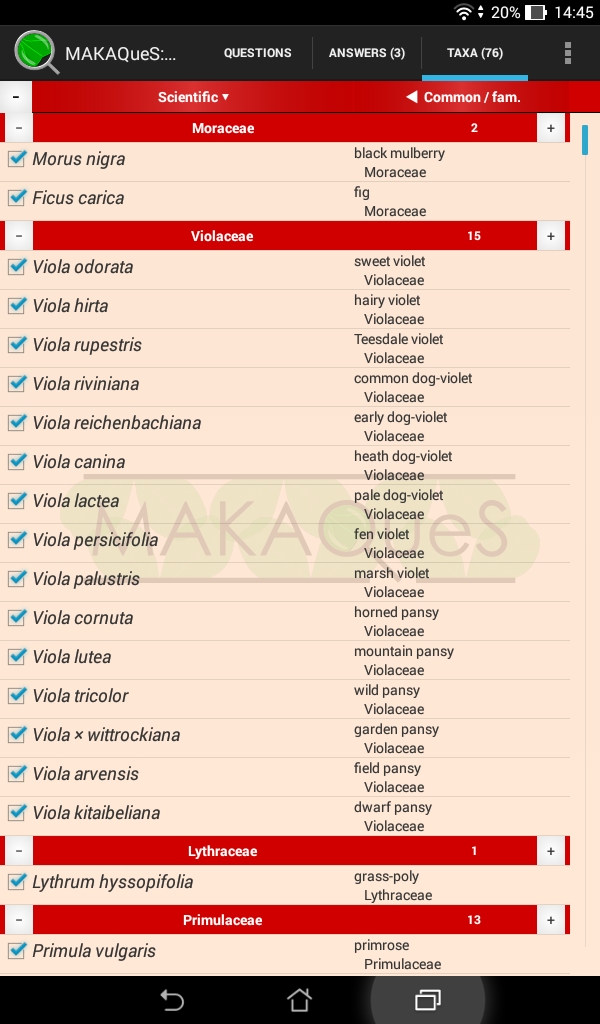 5. After telling the program that there is only one stigma, limiting the options to 76 taxa, it asks the colour of the flowers.
---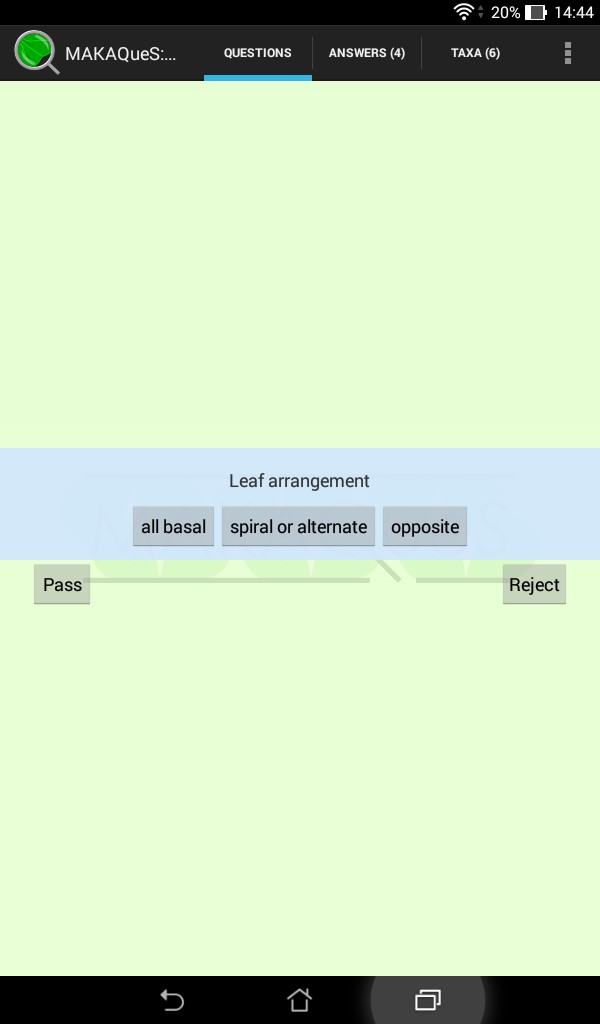 6. Having learnt that the flowers are red, only 6 taxa from three families remain; the next question concerns the arrangement of the leaves.
---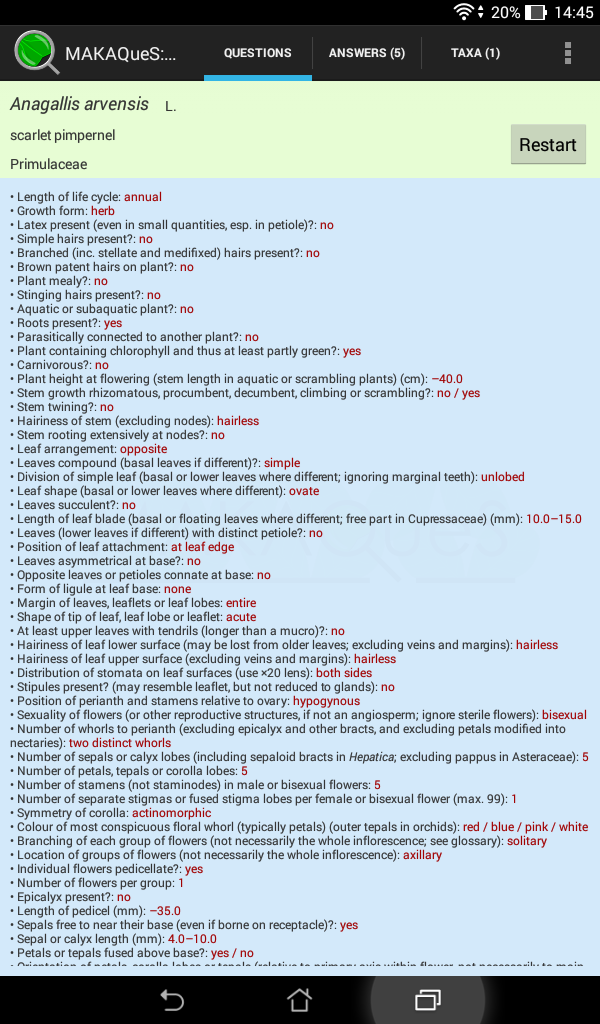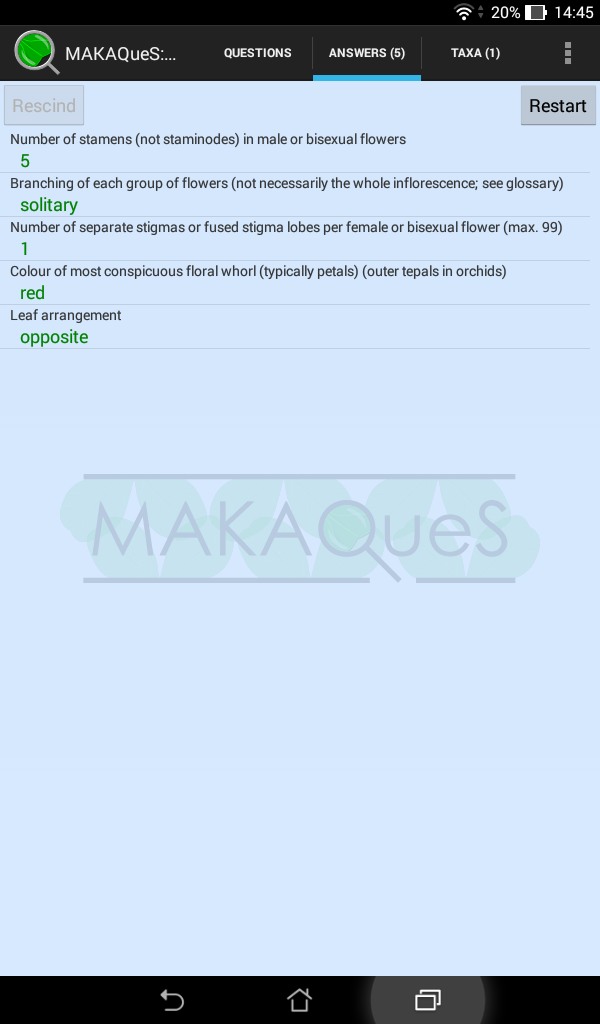 7. We reply that the leaves are opposite, and only one taxon remains: our plant is Anagallis arvensis, the scarlet pimpernel.